Bio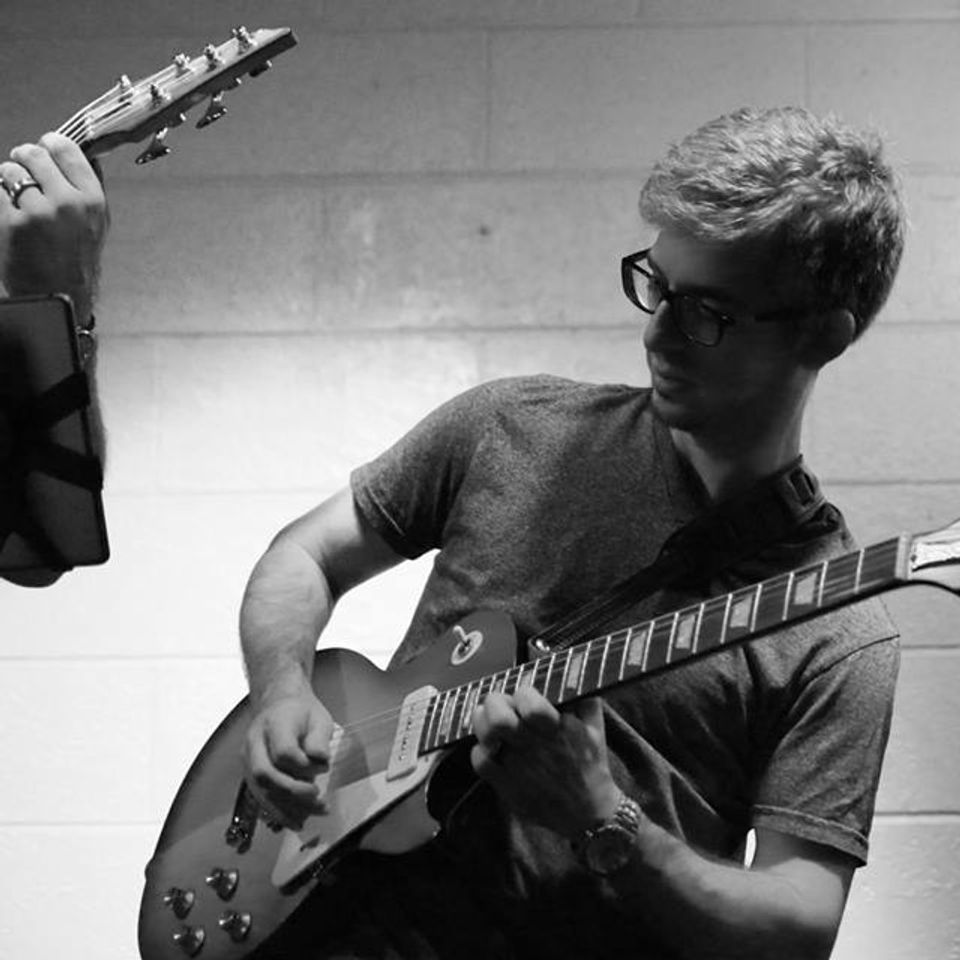 JOSH SHEIMAN
Josh Sheiman's musical journey began while living overseas in the Netherlands. He received a guitar at age 12 and was immediately drawn to the instrument. Inspired by guitar legends such as Jimmy Page and Jimmy Hendrix, Josh looked to gain a combination of virtuosity and creativity. Upon moving back to Houston, Josh began studying with John Edward Ross. His interest in improvisation led him to a love and appreciation for jazz. While in high school, he won "Excellence in the Study of Music" award at Episcopal High School as well as the "Duke Ellington" award at the Summer Jazz Workshop.
After being accepted to many of the top music schools in the nation, Josh chose to pursue an undergraduate degree in jazz guitar at the University of Miami. Under the instruction of native Houstonian Randall Dollahon, Josh gained an exceptional knowledge and appreciation of traditional and contemporary jazz. He thoroughly enjoyed playing with such artists as Kevin Mahogany, as well as winning a downbeat award with the funk-fusion ensemble.
Upon returning to Houston in 2008, Josh has kept a busy gigging and teaching schedule. He has regularly played in several different award winning Top 40 bands as well as performed in musicals all across the Houston area including "Jesus Christ Superstar" featuring Ben Vereen. As an educator, Josh has enjoyed teaching at the Emery/Weiner School for the last 9 years as he has helped to develop a unique and contemporary multi-instrumental program with Kelly Dean. The program just won it's fifth consecutive NAMM award for "Outstanding Support of Music Education." In 2015, Josh completed a master's degree in music education from Boston University.
The last several years, Josh has looked to dedicate more time to his love of composing, arranging, and producing. In 2013 he recorded his first album of all original material "21st Century" at Blue Bamboo Studios in Houston. Currently, Sheiman writes, arranges, records, and mixes for his group The All Original Cover Band. You can also hear many of his latest compositions with jazz/fusion group Groove Adhesive. In July 2020, Sheiman is set to release "Solo Sessions Vol. I." It is a solo-guitar album that features all of his own arrangements of mostly jazz standards. The album was all recorded and mixed in his study at home during COVID-19. In 2023, Sheiman began recording and performing with Houston based funk band The Karl Tony Project. He is also set to release his new project "Sheifi" where he has written and recorded a full-length album of original compositions. The album features a unique blend of funk/rock/and soul influences.